Turning your Relationships from Ordinary into Extraordinary
© Susan Preston, http://flirtingwithfitness.com
All Rights Reserved Worldwide.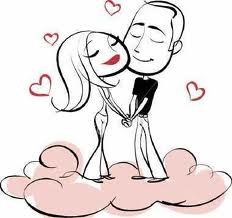 Anyone can have a relationship but it doesn't mean it is a good relationship.  Extraordinary relationships come through understanding, hard work, trust, compromise and the dedication to building them every day.
Relationships are hard. You can't just assume that they are always going to be just as they once were. Nothing ever is. We are constantly evolving; therefore our relationships do as well.  The saying "You reap what you sow" is exactly right. What you put into your relationship is what you are going to receive from it in return.
Dating and marriage is very different then it was years ago but the work and commitment are the same.  If you want it to be great you have to do the work.  You have to nurture it daily. Take pride and be truly committed to it.  There will be struggles, disagreements and hardships, but if your heart is true and you are clear on what it is you want in your relationship the possibility to make it extraordinary is endless.
We live in an age where so many relationships do not last.  Partly because people give up and the other part is people are not really clear on what it is they need to be and to give in order to make their relationship successful.  But there are those relationships I am sure we have all seen that are truly extraordinary. It wasn't because luck made it so for these people. It was because they made the conscious effort when they began to do what it took to make their relationship a priority and turn it into extraordinary.
There are many things you can do to build, strengthen and enhance your relationship.  Just be open to doing the work and seeing all of the the possibilities.
Small daily steps can turn your relationship into a lasting, fulfilling and truly amazing experience. Turning it into the extraordinary relationship you have always desired.
1.    Things Change 
When you first enter into a relationship, things are new, fresh, exciting. It's a new adventure but then daily life begins to happen.  Jobs, finances, children, family all come into play and the newness begins to fade.  The little things your partner once did that never seemed to bother you now drive you crazy. It is important to sit down with your partner and talk, remembering why you were attracted in the first place.  Those things that once didn't nag you but now do, are they really that important?  Perhaps they are still those petty things but with everyday stresses they appear much bigger.  Let them go again and focus on what you did that attracted your partner in the beginning.  Relive those moments, flirt, write that love note and place in their pocket or purse.  Change is inevitable so why not make it a change for the better?
2.     Spend Time Together 
Having time together as adults is vital to a lasting relationship. Set aside a date night, whether you go with friends, a movie or a quiet dinner. Take that time to just "Be" together.  No talking about bills, family or chores that needs to be done. Instead talk about your future together, your hopes and dreams and how together you can make them happen.  Hold hands, look into each other's eyes and express your appreciation for their time and love they are giving to you.
3.     Wow your Partner
We get so busy in our lives we forget the details.  When you plan you special time together, remember the details are just as important.  Don't just throw on something you normally wear.  Wow, you partner with that outfit in your closet you rarely wear.  Get that haircut you have been needing and act as though it's you first date.  You wouldn't go out looking scruffy on your first date and your partner deserves the best of you now also.  Show them you were thinking about them as you got ready.  If you know of something your partner loves to do but rarely has the opportunity to do surprise them.  When it's your time together, let them know you have a surprise instead.  You are still going to spend time together but that you decided to treat them to something extra special this time. Just for them.  Maybe it's a game or a concert, whatever it may be just choose to WOW them.
4.     The Power of your Words and Touch 
A loving touch and kind words can do so much for anyone.  Affection is something we all need to give and to receive.  It is human nature and no one can live without it.  Touching your partners hand, kissing them affectionately on the neck, a gentle pat on the leg shows them they are cared for, appreciated and needed.  Whisper, "I love you" to them, tell them they are handsome or beautiful.   Watch how they light up.  You words and touch are two very powerful tools, use them!
5.     Allow Room 
Just as you need to spend time with your partner you need to allow them room also.  We all have things we like that our partners may not enjoy. That's ok.  It makes us who we are.  Being a couple does not mean you have to do everything together or like exactly all the same things.  We all need time to ourselves, to just "BE" for a little while and find our inner peace. We when give to ourselves we are able to give to others.  Allow your partner room to go shopping or fishing alone.  Trust them and respect their alone time.  You will be grateful you have and they will appreciate you all the more.
6.     Show Interest 
Don't just pretend to be interested in what your partner says or does.  Really be interested!  When you ask them how their day was or what is happening with work, pay attention.  Really hear what they are saying to you.  Repeat what you have heard so that you are sure you are understanding and show interest.  It isn't always so much their work that interests you but it's their life that you care about.
7.     Communication 
Our lives get so busy that we forget to communicate. We assume to often that the other person knows what we are thinking and feeling. Fact is, they don't.  You have to talk to each other.  Let your guard down and know that you can say anything to each other and the other person will respect what you say and how you feel. It doesn't mean your partner will always agree with you.  It means you are willing to really listen and hear your partner. You will work together to find a solution that will benefit you both.  Don't assume or get upset that your partner doesn't always see or feel what you are feeling.  Remember, their life it just as busy as yours and working together as a team is how you become extraordinary together.
Relationships take work.  Having the right attitude and commitment can make all of the difference in how successful you relationship really is. Are you ready to turn you ordinary relationship into an extraordinary one?
I would love to connect with you on my Facebook Business Page…https://www.facebook.com/SusanCanHelpMeToday where I post Daily Mindset Tips and a lot more, thank you!  I look forward to connecting with you!