How To Embrace And Love Who You Really Are
© Susan Preston, http://flirtingwithfitness.com
All Rights Reserved Worldwide.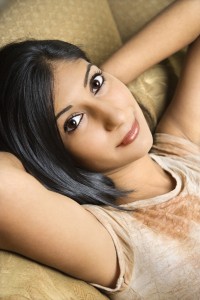 Most of us, when asked, "Do you love yourself," will quickly respond, "Of course, I do!" But do you really?  You see,we go to relationships to give and share and in order to be able to do so, we must giving to ourselves everything that would we like to give to others.  We must continually fill ourselves up with goodies, as I call them; love, joy, happiness, trust, honor, self-esteem, worthiness, and a BIGGIE is forgiveness!  You see, if you continually try to give and share and you are not filling yourself up with these on a regular basis, you will feel very empty and drained.
In order for you to take your relationship with your boyfriend, girlfriend or spouse, etc., to that next Amazing level, you will need to embrace and love who really are.  By learning to love yourself unconditionally, you are then able to love them on a much deeper level.  The same goes for when you can truly forgive yourself, you are then able to forgive him or her much easier.
Steps On How To Love Yourself Unconditionally:
* Look at yourself in the eyes in the mirror
* As you continue to do so, tell yourself out loud, "I love you very much [your 1st Name],
   you are perfect just the way that you are
* As you are still in front of the mirror, tell yourself that you are forgiven
* Give yourself a heartfelt compliment
* Take at least 15 minutes a day to just let yourself 'Be' to fill yourself up with
those goodies
* At the end of each day go over the successes that you had, even the smallest of ones
* Do these on a daily basis
I know that a lot of us were brought up that if we said we loved ourselves or gave ourselves praise that we would be considered vain, but that is a limiting belief and one that no longer serves any purpose and  more then likely never did.
The amazing thing is that the more that you take these steps to love yourself unconditionally, the more your relationship will grow and so will everything else in your life.  By continually doing so, you will find you will start to treat yourself more like a priority instead of an option.  You will then have the energy to start treating or partner as a priority, as well as without resenting them.  When we put others in front of ourselves on a regular basis, we can't help but start to resent them.  Also, you are now teaching others how to treat you in the right way.
By being able to forgive yourself, you can now go to your relationship and forgive much easier and deeper. Most of us have had a hard time forgiving ourselves. Ask yourself this, "Did you do the very best at that time that you did or didn't do something given the knowledge that you had at that time?" Most of the time the answer is YES! If however, you made a decision that you knowingly made that you knew was wrong ask yourself, "Have I learned from that and am I still doing whatever it is?" I am sure the answer to the first part of this question is Yes and the second part is No. There, now don't you feel better?
Remember this, you are absolutely Amazing and deserve the very best that life has to offer. But first you need to give to yourself everything that you can and the rest will come. Embrace and love who you really are and tap into your true Magnificence and really SHINE…the world is waiting for you!