Out of shape? Need a simple exercise routine to get you back to working out?
Want To Get Back In Shape, But...
• No Time For The Gym?
• No Money To Buy Equipment?
• Need A Workout You Can Do Anywhere?
• Not Sure What Exercises To Do?
Great News: You Don't Have To
Go To The Gym, Or Even Lift
Weights, To Get Back In
Shape... Starting Today!
From:
Doug Champigny, Publisher, Flirting With Fitness.
Welcome, Fitness Seeker!
Feeling a llittle (or a lot) out of shape? Tired of the usual aches and pains when you wake up each morning? Tired of feeling run down and out of energy before the day ends? Clothes feeling a bit too tight again? Not too pleased each time you pass that mirror? Or maybe just want to shed some bodyfat and add some muscle before you hit the beach or pool this summer?
If any, most or all of the above is true for you don't worry - you're certainly not alone. In fact, chances are every one of us has felt that same way at one point or another! With today's high-stress lifestyle, low-quality nutritional habits and the demands of everyday life, it often feels like we're always running without ever getting any exercise... And a lot of people just don't have the time, or the cash, to get to the gym regularly or equip a home gym.
But Then, Are Gyms Even Necessary?
These days it's easy to forget that modern bodybuilding gyms, treadmills, ellipticals, even barbells and dumbbells, are relatively recent inventions. Gyms designed for serious workouts only started showing up in most big cities in the 1960's and 1970's, and even later in the smaller cities and towns. Yet great physiques have been around for thousands of years! Think of the Spartan warriors, the Roman gladiators, the samurais and ninjas of Japan, the warriors and soldiers throughout the world and throughout history - none of them ever stepped foot inside a bodybuilding gym in their entire lifetime...
So how did they get into such amazing shape - and stay that way?
They did it all with
bodyweight exercises!
They didn't need a lot of fancy equipment to get in shape - and neither do you! Often on the move, marching from town to town, they needed simple routines they could perform at any point, no matter where they were camped - much like what you're looking for today. Exercises you can do at any point in the day according to that day's schedule, and can do wherever you happen to be without having to lug equipment around with you wherever you go. In fact, most bodyweight exercises can be done right in your livingroom during commercials while you watch TV, if that's the only time you have available that day... Talk about turning a negative into a positive!
So just what DO you need to start getting fit? Introducing...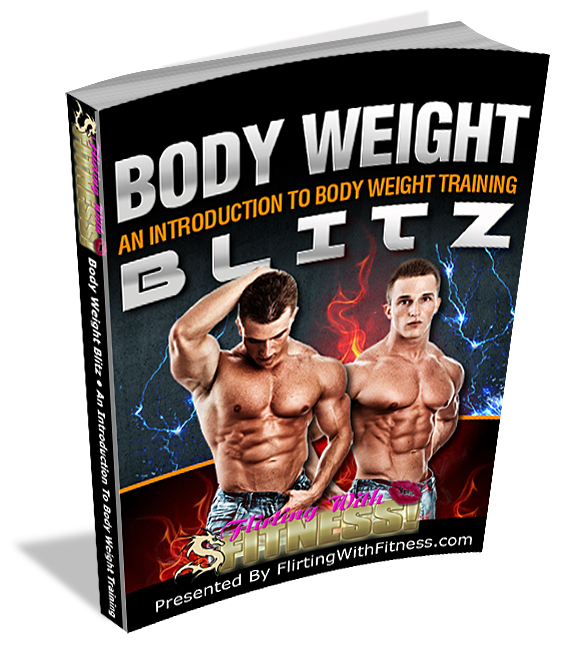 BODY WEIGHT BLITZ:
An Introduction To Body Weight Training
This powerful report will provide you with everything you need to finally achieve your dream body without leaving the comfort of your home and by exercising for only minutes per day. Follow the training routines of fitness professionals, MMA fighters, Special Forces Units and many others who have adopted body weight training as the pinnacle of their training routines. And best of all, you'll be able to start just minutes from now when you download this report!
Who is Body Weight Blitz for? Anyone wanting to get back in shape, tone up and shed a few pounds of bodyfat. The report starts you out with simple, easy-to-do exercises and lets you proceed at your own pace. You're probably already familiar with most of these exercises, in which case the information will be a great reminder while instructing you on how to do them for maximum effect in minimum time. And there are a couple of more advanced exercises for you to master as time goes on...
And Here's The Best News - Body Weight Blitz Is
In Digital Format For Instant Downloading!
That's right - you're going to be downloading your copy of Body Weight Blitz right now when you finish the checkout process! The report is in PDF format, ready for you to use starting today - no need to wait days or weeks for delivery, no shipping costs to pay, no chance of it all getting lost in the mail... Knew you'd like that! ;-)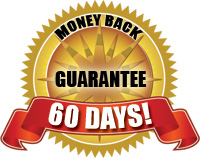 PLUS... Today You Can Put
All The Risk On Me!
The simple bodyweight exercises detailed in your new download are all you need to get back on the road to fitness - and I'm going to prove it to you... Since you've made the wise decision to grab this report today, I'm going to give you my
60-Day No-Questions-Asked 100% Money-Back Guarantee!
Yes, I'm going to let you put all the risk on me - you simply perform the exercises 3 or 4 times per week and if you're not already experiencing noticeable improvement by the end of the first 60 days, just let me know and I'll refund 100% of your investment - no questions asked.
THAT'S how sure I am that this system ROCKS!
In plain terms, either these Body Weight Blitz exercises will work for you or you get your money back -
you simply can't lose... GUARANTEED!
Download Your New
Body Weight Blitz Guide
Right Now For Just $9.95!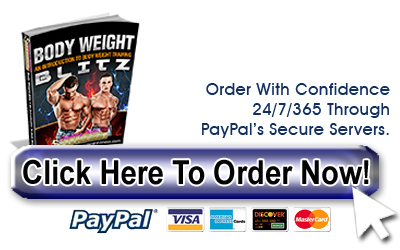 You will be returned to your download when your order is complete.
Enjoy your new stronger & healthier physique!
Doug Champigny,
Publisher,
FlirtingWithFitness.com
P.S. - You've waited long enough to get started, so why wait any longer than necessary? Stop putting it off and get started on your stronger, sexier body today!
P.P.S. - Remember: With my 60-Day 100% Money-Back Guarantee, I'M the one taking all of the risk - you can't lose unless you don't take action. Don't miss out - download yours now!
Design & Content © FlirtingWithFitness.com. All Rights Reserved Worldwide.
---
PLEASE NOTE: No exercise routine or dietary change should be undertaken without consulting your doctor first to determine your suitability for that change in activity or dietary routine. In visiting this site, the user agrees to agrees to defend, indemnify and save harmless Flirting With Fitness, it's publishers, writers, authors, agents & promoters and to take personal responsibility for use of any information found on FlirtingWithFitness.com, its magazine, its associated websites, partner sites, products, reports, e-zines, affiliates and/or advertisers. User acknowledges that exercise can result in injury or death, and agrees that Flirting With Fitness is in no way liable for any injuries or death caused by use of the information on this site or any errors or omissions therein. Information & articles on Flirting For Fitness are for edutainment only and should not be construed as offering medical advice or any other form of professional advice. Every effort has been made to accurately represent this information and its potential. Please remember that each individual's success depends on his or her background, dedication, desire and motivation. As with any of life's endeavors, there is no guarantee of success or that any given information is applicable to any particular person or set of circumstances. Always perform full Due Diligence and seek appropriate Professional advice when contemplating any exercise, dietary or fitness routine modification.