How To Use Social Media To Relate To Your Partner
© Susan Preston, http://flirtingwithfitness.com
All Rights Reserved Worldwide.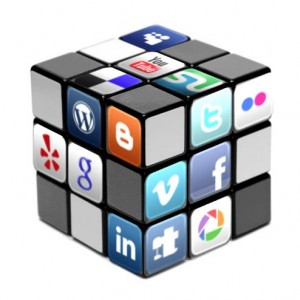 Just about everybody uses some kind of social media platform these days. The newest site is Pinterest and I am  loving it. Pinterest is all about pictures to connecting with others by expressing your interests and showing your personality in a visual form. I was just finishing on Pinterest when it occurred to me, what if we spent even half as much time on relating with our partners, as we do with our friends, potential clients and clients…can you imagine how much better our relationships would be?
Five Steps to use Social Media to Relate to Your Partner:
Be Genuine:
It is so important to be yourself in your relationship. Don't try to be something with your partner that you are not. It will never work and you will only be putting a strain your relationship that will turn to resentment later on.  Embrace who you are and bring the "Best" you to your relationship, they will believe or not, respect you even more.
Pay Attention:
You need to pay attention to your partner, like you do with others on facebook, etc. Don't interrupt them, don't pass judgment, don't make it all about you…Make it about them! Really listen attentively, to what they are saying…not what you think they are saying. Pause and reflect on what you are hearing so that you really understand and are connecting with your partner.
Be Involved:
When they are done speaking, engage with them. Talk to them about what it is they are doing.  What are their goals with social media? Is it just to be online and  meet people, make connections, share their knowledge or perhaps to do those things while building their business?  Get involved in what it is they are doing. Give your input and ideas in a kind and compassionate way.
Give Freely:
Devote yourself to your partner …give them your undivided time and your attention. Do it whole-heartedly and make them feel that they are special, appreciated and that you value them. Let them know through your actions…they are significant in your life. Don't  expect something in return.
Share:
Share yourself and how your day went with your partner just like you do on your social networks.  Ask them how their day was and what can you do to help make their day better if they haven't had a good one. Also, share with them your knowledge and wisdom that may help them with something that they may be having a challenge with.
If they are just new to social media, you might want to share some of your ideas and experiences you have had.   Don't try to minimize what it is they may or may not know about social media.  Offer to assist them in anyway that you can.
If they are just starting to get their business out on social media, perhaps you might want to set a date night to help them with it. The more that they understand what it is that fascinates you to spend a lot of time on your social networks, the more they may be willing to help you with the kids, etc. when you are trying to play catch up, so that you can enjoy some one on one time with them later on.
These are five things that most of us do everyday very naturally, when using social media. You will be amazed at the wonderful results and connection that you will have when applying them to your relationship with your partner. Let it become a natural part of your everyday lives. Mix it up and stir some fun in along the way. Private message them on facebook and ask them how their day was. Text them words of encouragement, etc. Let them that you are thinking about them.
I would love to hear your comment below what other ways do you use to stay connected with your partner, thanks!