Tips On How To Know If You Are Ready For A New Relationship
© Susan Preston, http://flirtingwithfitness.com
All Rights Reserved Worldwide.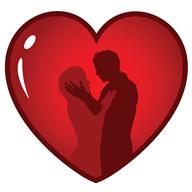 So you ended a marriage or a relationship and you've started to get adjusted to your new single life.  So, how do you know if you are ready for a new relationship?
Since we go to relationships to give and share, in order to be able to do so with someone new and have every chance of it working out, here are some tips to help you.
How To Know If You Are Ready For A New Relationship:
Healing Process:
Have you given yourself time to properly heal? What I mean is that you need to just really allow yourself to feel whatever it is that you may have buried deep inside to not feel.
You need to walk through the pain, anger, sadness or whatever it is that you are feeling. You don't have to stay there and I wouldn't suggest that you do, but you do need to definitely feel it, embrace it and then let it go. There may be some steps that you may have to do to let it go depending on whatever it is.
It may take some time to do so. Sometimes writing in a journal can really help you because it shows you as time goes on just how far you have come and just how far that you have to go.
I know someone who went through a divorce and created a blog under a pen name. Everyday for 180 days she wrote a post. This was very healing for her.
Forgiveness:
This is a BIGGIE! Ask yourself if you need to forgive not only yourself but the other person involved. Sometimes after we get out of a relationship, we have regrets that we wish we had done this or that, etc. Other times, it could be that we stayed in that particular relationship too long and are wondering what were we thinking.
In any case, we must forgive ourselves. Ask yourself, "With whatever knowledge I had at the time that I had made that particular decision, did I believe it to be true?" "Did I know any different?" Sometimes we are told certain things that we really wanted to happen and believed it would and then much to our disappointment, it never did.
After answering these questions honestly, you will start to understand that you did the very best with whatever was going on at the time. It's now time to forgive yourself!
The next step is that you may have to forgive the other person that you were in the relationship, marriage, etc. If this is the case, you are going to really like how I am going to suggest that you do this!
If you are not ready to personally forgive them, you can do a little exercise when you are alone that can really help. Pretend like they are sitting next to you and tell them whatever you need to get it all out and then just say to yourself, "I forgive you. I wish you the very best." I caution you though to not hold on to any anger when you are saying to yourself whatever you would say to them, you need to release it after that.
At some point in time, you may want to tell the other person that you have forgiven them. But until that time that you are ready to do so, it is something that you want to do for yourself. It allows you to heal and to grow.
Know Your Must Haves:
You must get very clear on what kind of a partner that you want in the future. Write down what are the qualities that they absolutely must have or else later on, this could possibly be a deal breaker. If you absolutely want to have children, then make sure that your potential partner can even have them or that they even want to some day.  Make sure that you get really clear on what you want before the stars & rockets go shooting off and you find that you are back in the same kind of relationship that you may have just left.
When you are very clear even before you are in a relationship, the chances of you attracting the person with those are great. Now there may be some 'Must Haves' that aren't a deal breaker and that they are at the bottom of your list. If someone has the majority of them, then you can easily coach them to have one or two of the less important ones later on, if they feel that they are important as well. Someone may not seem to have all of your 'Must Haves' in the beginning of your relationship, but a lot of times, people grow as the relationship does. Just make sure your ABSOLUTE MUSTS are there as you get to know them better and the relationship starts to really grow.
You deserve to have an Extraordinary life! Don't settle and look for someone just because you might be lonely. "If you make friends with yourself you will never be alone." ~ Maxwell Maltz.
Life is meant to be lived passionately and on purpose! The first step in doing so is to really embrace who you are. Tap into and love the Magnificent person that you truly are and really SHINE! I am rooting for You!!