Being All That You Want Your Partner To Be
© Susan Preston, http://flirtingwithfitness.com
All Rights Reserved Worldwide.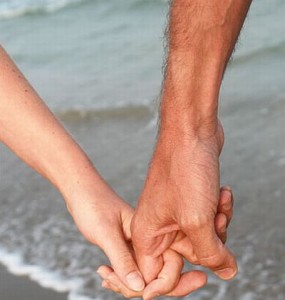 Have you ever taken the time to really think and decide everything that you want your partner to be? What it is you really want? Need? Your absolute 'MUST HAVES.'  Ask yourself,  "Am I being all that I want my partner to be?" If you haven't…take some time to do so now. What exactly are you looking for? What do you need and what are you willing to give? If you are looking for affection, honesty, compassion, support, etc.…ask yourself this, "Am I being affectionate, honest, compassionate and supportive?"
It is important to become your own 'MUST HAVES.' If you are looking to have that partner who is supportive, but you are not, then you need to make sure you want it enough to be that yourself. By being more supportive, your partner will appreciate the support.
Take some time to sit down with your partner and discuss your 'MUST HAVES.'  Let them know you are willing to be more of those things in your 'MUST HAVES' as well as theirs, because you understand they need them as well.  When was the last time, you jumped in to help your partner get something done, showing them support in what they are doing? Take some time to slow down with what you are doing to let them know and show them that they are significant part of your life and that you are there for them.  By being even more supportive, they will start to model your behavior and as a result will most likely start to support you even more so.
Also, when you are sitting down with your partner going over your 'MUST HAVES' make sure you find out what theirs are. Be open and willing to listen to what theirs are. Find out if you are meeting those and if need be, ask them to coach you in an area that you might need help with. Perhaps, you can even help coach each other.  Make it a team effort!
It's not about becoming someone that you are not, but about becoming the best 'YOU' possible and bringing that into your relationship. If you are both working on becoming your own 'MUST HAVES' as  well as each others, your relationship will become much richer and the rewards that come with that are priceless.
For those of you, who are looking to have a relationship, make sure that you get really clear on what you want. Write your 'MUST HAVES' down on a piece of paper. Go over them and work on being those things yourself.  Get clear on your absolute 'MUST HAVES' and the qualities you want your potential partner to have or else you may end up in a relationship with someone like the person you might have just left.
By getting clear on what you do want, you will know early on in a relationship if there are any deal breakers. For example, if you want have to have a baby more then anything and your partner can't or does not want to, you can decide early on if there is any room for compromise or other solutions before you take your relationship to that next Exciting level and the stars and rockets go shooting off.  When you start to become more of your 'Must Haves,' you will most likely attract a potential partner with  a lot of them, as like attracts like.
In order to have that balance in every area of your life, it is important you have connected with yourself as well as your partner and stay connected. When your relationships are thriving, you will find that the other areas in your life start to as well.  Life is meant to be absolutely Extraordinary!
If you are having challenges in your relationship I would love to help. Please click on "Free Consultation" and just follow the simple instruction. I will be more then happy to give you a free 30 minute consultation. You are AMAZING and I believe in YOU!!!