Do You Appreciate Your Loved Ones?
© Susan Preston, http://flirtingwithfitness.com
All Rights Reserved Worldwide.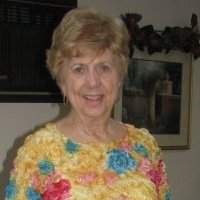 You might be thinking yes, I really do appreciate my loved ones. My question to you is, "Do they really know how much that you appreciate them?" There is a huge difference. Appreciating your loved ones, but not showing or telling them on a consistent basis is like buying  a gift for someone and never giving it to them.
By letting your loved ones know just how much that you appreciate them, will put them in a place that they will want to continue doing all the things that they are doing to keep having that great feeling of being appreciated.
You know yourself when you feel appreciated, you want to do more of what you were doing to have the other person in the relationship to continue telling you just how much you mean to them and how they appreciate you.
My mother passed away three years ago this past August, but about  a year and a half before she died I had started to email her and tell her just how much she meant to me. I remember in one email I asked for her forgiveness on something I did to upset her years before, even though I had apologized when it happened. Since she lived over 850 miles away, I started to call her more often  and really started to enjoy our talks and laughs, even more so.
Then on July 16, 2009 I received a call from my sister that my beautiful momma had leukemia. I was thinking that she may have a year, but when we flew in to see her the next day, I found out she had about 6 months. My husband and I ended up staying for two weeks and since the doctor had said that she was responding to the chemo, we went home and were going to come back for her next chemo treatment.
During our trip, I would take my beautiful momma to the grocery store and do anything else that she wanted. That time I spent with her was so precious. I remember sitting next to her as she had chemo and looking at her big beautiful blue eyes and seeing the fear in them and was so grateful to be able to be with her.
About a week after we got home from our trip, I received yet another phone call from my sister telling me that my mom had  to be admitted to the hospital as it was either the leukemia getting worse or that it could be pneumonia. I was at the hairdressers and I immediately jumped on my computer and booked a flight for later that day. I am so happy and grateful that I had the insight to do so without hesitation.
The next day, the doctor came in around 1:00 pm and told her and I that it was the leukemia and that she did not have much time. Looking down at her while the doctor was talking to us, I realized just how sick she was and I wasn't even sure that she was going to make it through the night. At first, it didn't register at first to either one of us what he was really saying.
I asked him to go out in the hall with me and asked him what exactly was he saying and he told me that she could go at any time. My heart was breaking and I was in disbelief, but I managed to ask him to come back in a few hours to tell my family.  We all got together and mostly everyone was crying. I remember looking over at my pops and he looked like he just had aged ten years in that very moment.
My younger sister who is a R.N. and the doctor went in my mom's room and told her that she didn't have much time and there was nothing that they could do other than make her comfortable. After she cried and got over the initial shock and a priest was called in, she wanted food from P.F. Chang's and we all ate together in her room. You could feel how heavy everyone's hearts were.
The next day they gave her a transfusion and it helped her tremendously. It allowed  for us the next week and half to be able to celebrate her life. People from all over the country and Canada came to see her. It was like a live wake. I would make sure those that came to see her got to talk to her privately for even 15 to 20 minutes. We even had food catered in the family lounge so others could go there while waiting for there turn.
My sister and I stayed with her for the rest of her time in the hospital taking care of her. The staff was great, but we didn't want her to have to wait even for a minute to have something that she needed. I remember telling her, 'Momma, your life was never about you, not even as a child, so it is going to be about you now. I am not taking 'No' for an answer." She smiled at me and from that moment on, it was all about her.
One of the fondest memories I had in the hospital was when she told me that she loved me. Here I was 51 years old and never remembered her telling me that. My parents were Amazing ones and you knew you were loved but they just didn't say it.
From the time that we were told that she first had leukemia until the time that she passed away was a total of five weeks. I am so grateful that I got to spend 4 of the 5 weeks with her. I cherish that time and consider it a gift. I am so grateful that I had taken the time that year and a half before she got sick, to tell her just how much she meant to me.
So ask yourself, "If this ever happened to one of my loved ones, is my relationship where I want it to be, do they really know how much I really appreciate them?" Please don't wait until it is too late, let your loved ones know consistently just how much you appreciate them. You will be so glad that you did!
Please share below about a time that you told someone just how much that you appreciated them before it was too late, thanks!