How To Be Alone But Not Feel Lonely
© Susan Preston, http://flirtingwithfitness.com
All Rights Reserved Worldwide.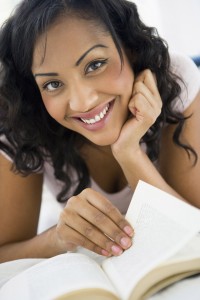 "If you make friends with yourself you will never be alone." ~ Maxwell Maltz.
A lot of us Baby Boomers were raised with the idea that we would go to college, have a career, meet the person of our dreams and get married, have children and live happily ever after. But as some of you reading this knows, that is not always what happens.
When I was in high school, there were 5 of us girls that hung around together.  We all went to college and by the time I got married at 21 years of age, so had 3 of the other girls. It seemed like back then that if you weren't married by a certain age that people would think something was wrong with you. What a limiting belief that was!
If you were like me you might have thought like I did back when I got married the first time, that getting married would make me happy, boy was I sadly mistaken.  I have learned over the years that happiness becomes part of the essence of who we are. It's only when we truly love and embrace who we are and continually fill ourselves up with  joy, happiness, honor, trust, respect, self-esteem, worthiness and all of those other goodies, that we are truly happy.
So if you finding that your life as you may once have known it, is not quite what you expected and you are alone…the good news is that you don't have to feel lonely! I know especially with the holidays fast approaching you may not feel too excited about being alone. I think these tips that I am going to share with you may help.
Tips On How To Be Alone But Not Feel Lonely

Love & Embrace Who You Are:
Learn to truly love yourself and to embrace the Amazing person that you are. Fill yourself up continually with love, joy, happiness, honor, trust, self-esteem, respect and all of the other goodies.
Take time everyday to write down at the top of a piece of loose leaf paper, I am… The more that you can do this you will connect with yourself even more so and feel empowered!
Allow yourself time to just 'Be' and to let yourself just feel whatever it is that you need to. Reconnect with yourself and get to know you even better. Nurture yourself and have compassion towards yourself. You deserve it!
Treat Yourself As A Priority Instead Of An Option:
You probably found that as your relationship or marriage was ending, that you might have given all of yourself to that other person just to try to make it work. You probably were making yourself an option instead of a priority. When you start treating yourself as a priority rather then as an option, you will start to feel like you really matter!
Think of all the things that you do for those that you love. Don't you think that you, too should get those as well from yourself? When others start to see the difference in how you are treating yourself, they will start to do so, as well. The beauty of all of this is, that now you will have even more to give and share of the BEST you with those in your life now, as well as someone new that you may meet.
Do Things That Make You Feel Good:
Buy your favorite cologne or perfume that makes you feel special and sexy! Or you may have wanted a particular color shirt and kept putting it off because your partner at the time may not have liked it…Buy it!
You might love to go to the movies, but your partner didn't,  so you never went. Make plans to go out to dinner and a movie with a friend and really enjoy it!
 

Live In The Moment:
When you live in the Moment, you are not worrying about what you can't change about the past and you're not preoccupied with the future. You are not stuck in the past and you aren't so busy planning every little detail of the future. Yo can't grow if you are stuck in the past.
By living in the moment, you tend to make better decisions as your focus is on the present. It's not to say, if you are a single parent and have a very busy life, that you don't want look ahead to your child's football practice or what to make for dinner. But rather, what you can do is take time out of your day to devote a few minutes to going over your family's schedule on a calendar and perhaps writing out a list of the things that are a priority. But by always being preoccupied with all the things that you need to do, just makes for you to feel even more overwhelmed.
When you embrace and live in the moment and give gratitude for where you are even if it is not where you want to be, helps you to be able to take that next inspired step to get you where you want to be.
You deserve to have an Extraordinary life! Don't settle and look for someone just because you might be lonely. Life is meant to be lived passionately, to really embrace it! The first step in doing so is to really love, honor and embrace who you are! Tap into your true Magnificence and step into your Greatness and let yourself really SHINE! I am rooting for you!